Supannika Koolmanojwong
2019-12-18
2021-06-12 10:39
Supannika Koolmanojwong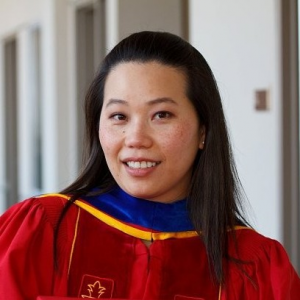 Supannika Koolmanojwong Mobasser is a certified Scaled Agile Framework (SAFe) Agilist, a certified Scrum Master and a certified Product Owner. She has more than 15 years of experience in managing software development life cycle with several software development processes.
She is currently an associate director of the Systems Software Acquisition department, at the Aerospace Corporation.
She is also working as a part-time lecturer at Computer Science Department, University of Southern California (USC) teaching both graduate and undergraduate levels. Her courses include Software Engineering, Agile Software Development Approaches, and Software Management and Economics.
Her research interests include rapid-fielding projects, Agile, Lean, DevOps, -ilities tradespace, software process improvement, software process model, feasibility and risks analysis, software engineering education and training, technical debt, software quality assurance.
During her PhD study, she, twice, interned at IBM Software group. She worked on developing Measured Capability Improvement Framework – Capability Maturity Model Integration (MCIF-CMMI) project and authoring software engineering best practices content and supplementary content for IBM Rational Method Composer tool.